The Holistic Health Learning Center offers valuable self-care resources in one location — integrating personal, social and environmental aspects of health. This integrated focus of self, others and earth — combines knowledge from the sciences, the creative arts and ancient wisdom traditions to encourage holistic inquiry and healthy living.
The Center, which serves as a home and a hub for the IHHS, offers an interactive learning environment where people, ideas and values meet and evolve. It is a place to learn about new modes of thinking and relating — a place where students learn to expand the conventional assumptions of medicine, education, philosophy and politics and take this expanded knowledge into personal life and community activism. Information areas include:
Alternative Health Careers
The Arts in Healing, Education and Cultural Change
Complementary and Alternative Medical Therapies
Ecology and Sustainable Living
Exploring and Applying the World's Wisdom Traditions
Mind-Body Skills
Movement and Touch Therapies
Social Health and Community Development Skills
Spiritual/Transpersonal Consciousness and Development
Internship & Student Organizations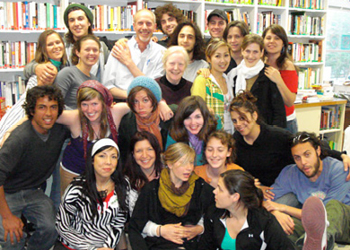 HH 680: Holistic Health Internship Seminar (Units: 3)
Each semester a group of student interns enrolls in HH 680.  The IHHS Learning Center supports students who work with local health care institutions or with selected mentors for the practicum component of the HH Studies program. To become an intern is to enter into a unique learning community. The internship program encourages students to think critically and develop a personal philosophy and broad worldview as they work and develop together.
Leadership and Community Service (team building, facilitation and communication skills and development of the HH Learning Center and independent projects)
Integrative Health Care (exploring alternative health-care therapies, careers and holistic thinking)
Social Media Literacy and Design Skills
Health Coaching Skills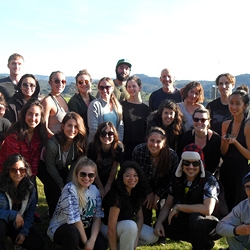 Holistic Health Network
The Holistic Health Network student organization embraces project collaboration, explores healing methods and encourages making actionable social and ecological changes for a healthy and sustainable future.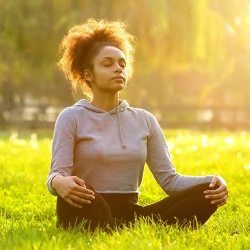 Meditation and Yoga Club
Guided meditation, light yoga and conversation! Meet other students interested in Holistic Health. Great way to learn about yoga and meditation if you are new or to support your practice if you have experience. Student led, peer group.
Project Censored
SF State is one of eighteen campuses affiliated with Project Censored, a national effort to education the public about news bias, propaganda, censorship and promote independent investigative journalism, media literacy and critical thinking. 
Quick Links