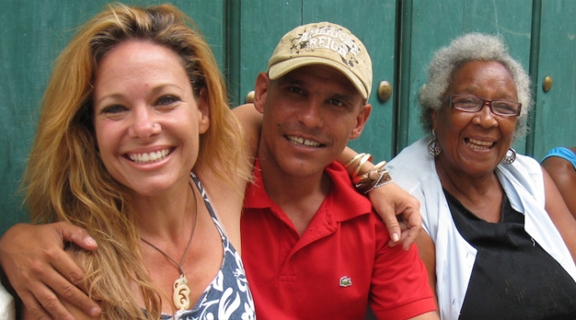 Transforming and Healing through Travel Webinar
Friday, May 13
Event Time
12:00 p.m. - 01:00 p.m.
Location
ZOOM Passcode: 047922
Contact Email
epeper@sfsu.edu
Overview
After two years of a pandemic and border closures, are you excited to explore new terrain? Have you had enough of life-enhancing dopamine? Travel can open the mind and the spirit. It can challenge, transport you through the unfamiliar, educate and inspire.  Join us for a webinar where you will explore how taking and planning an intentional can benefit our minds and bodies, and our relationships.
Malía Everette, CEO of Altruvistas promotes in-depth experiential education and socially responsible travel as an alternative to the type of "sun and fun" tourism that often results in cultural homogenization and does little to benefit local communities and host economies. She founded Altruvistas, a foundation and travel company to promote transformational philanthropy and social responsibility in the travel industry. Malía facilitates experiences around the world focusing on international relations, human rights, political economy, sustainable development, marine conservation, agroecology, women's issues, health and healing, responsible business, and the resilience of indigenous cultures and is an expert on legal travel to Cuba and ãina based programing in Hawai'i.