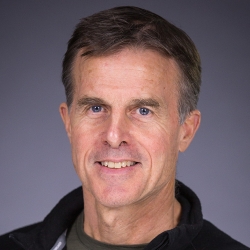 HH
Email: aburke@sfsu.edu
Location: HSS 327
Office Hours:
Mon:
1:00 p.m. - 3:00 p.m.
Adam hails from Detroit. He attended Michigan State University as an undergraduate, taking two extended breaks to study meditation in Europe. He moved to California to continue his training in meditation, yoga and other preventive health practices. That led to a master's in public health from UCLA and doctoral training at UC Santa Cruz, with a focus on adolescent drug use and family dynamics. Deepening interest in integrative health led to the study of traditional Chinese medicine in San Francisco and Chengdu (Sichuan, China). After receiving his California license, he practiced acupuncture and hypnosis for the treatment of pain and addiction. In 2001 Dr. Burke began teaching full-time at SF State and worked to help grow the Holistic Health Studies program. While at SF State he has served as an NIH advisory council member (NCCIH), as chair of the California Acupuncture Board, and advocated for a larger role of integrative health within the American Public Health Association (APHA). He also received a CSU innovation award for his work on student success. While not teaching Adam spends time writing, riding, swimming in the Bay, and learning about our amazing planet and its people.
Publications include Self Hypnosis (Crossing Press, 2004), Learning Life (Rainor Media, 2015) and numerous articles on traditional East Asian medicine. NIH funded research includes an international collaborative study of yoga in Bangalore, India. He has served on the American Public Health Association (APHA) Governing Council, and was appointed by Governor Arnold Schwarzenegger to the California Acupuncture Board. In 2010 he was appointed to the Advisory Council of the NIH's National Center for Complementary and Alternative Medicine (NCCAM).