See Career Student Success
Companies Hire RPT & HH Graduates in 2021
Graduates Received a Job Offer
Average Starting Base Salary
Get to Know More About RPT & HH
Hear from current students and alumni engaging in real-world experiences, avid discussions, and interning at global organizations — a week in the life of Gators.
Explore by Taking an Adventures Class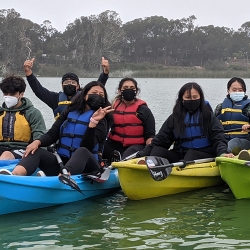 "Read the Adventure, Live the Literature"
RPT 230 Growth through Adventures (GE, C3)
In 2021, small groups of students kayaked on the lake, practiced kayak rescues, rock-climbed, bearfoot-walked on the beach, experienced "solo," reflected on adventures we read, mulled what equity and justice means in outdoors, imagined our future adventures together.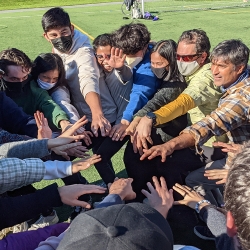 RPT 210 Growth Through Art and Leisure 
 
Arts and crafts skills for recreational, clinical, and therapeutic purposes.  The development of creativity and self-expression in community programs, and leadership skills. The course covers Exploring Art through various themes, in addition to the concept of creativity and self-expression and its application to one's personal/professional life.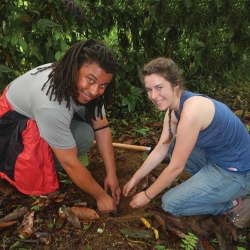 RPT 520 Parks and Outdoor Recreation Resources
Park operations and regulatory compliance at municipal, county, state, and federal levels; resource acquisition and financing; facility planning, design, and maintenance; environmental issues; ethics; the interrelationship between the environment and visitor experience; and risk management.
Get Ready for Your Future at SF State