See Career Student Success
Companies Hire RPT & HH Graduates in 2021
Graduates Received a Job Offer
Average Starting Base Salary
Get to Know More About RPT & HH
Hear from current students and alumni engaging in real-world experiences, avid discussions, and interning at global organizations — a week in the life of Gators.
Explore by Taking an Adventures Class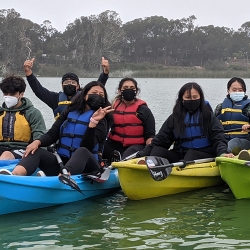 "Read the Adventure, Live the Literature"
RPT 230 Growth through Adventures (GE, C3)
In 2021, small groups of students kayaked on the lake, practiced kayak rescues, rock-climbed, bearfoot-walked on the beach, experienced "solo," reflected on adventures we read, mulled what equity and justice means in outdoors, imagined our future adventures together.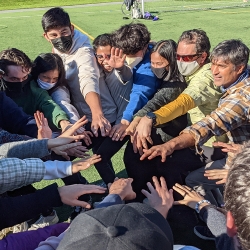 RPT 280 Developmental Play Processes
Students learn to effectively communicate, trust their team and build a functioning team through challenging exercises. Concepts, trends and issues related to play, recreation and leisure including learning and human development throughout the lifespan, gender and cultural differences, materials and environments, benefits and barriers, engineering and facilitating play experiences, and activity adaptation.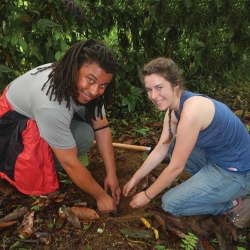 RPT 470 Travel with Purpose
This service-learning class designed to foster civic and moral responsibility, promote social and environmental justice, and enhance cultural understanding. The curriculum includes a 10-day trip outside the "Bay Area bubble" (e.g, Hawaii, Costa Rica) to explore the effects of oppression imposed on marginalized indigenous and racially and ethnically diverse communities by the dominant culture.
Get Ready for Your Future at SF State