Increase your leadership skills by engaging with peers through student organizations. Apply for department scholarships to help lower the cost of your education. View additional student resources provided to enhance your student experience. 
Our Scholarships & Awards Help With Educational Costs
Carol Severin Memorial Scholarship
One recipient each year is awarded $1,000 to pursue the recreation, parks, and tourism profession as a career. 
HH Community Service Award
One recipient each year is awarded for eligible students include those involved with HH through the minor program, research and/or Learning Center. 
George S. Araki Academic Achievement Award
In memory of George S. Araki, this scholarship provides financial assistance to HH minor program students. 
RPT Internship Scholarship
Two recipients each year are awarded $500 to develop professionally through the internship course, RPT690, in preparation for a career in recreation, parks and tourism. 
Looking for other scholarships? Visit the Academic Works website where you will find a list of other SF State's scholarships offered by various colleges, departments and offices.
Our Student Clubs Promote Engagement and Leadership Skills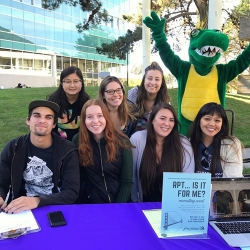 RPT Club
See #sfsurptclub #sfsurpt on Instagram. Department of Recreation, Parks, & Tourism Experiences to engage, empower and educate.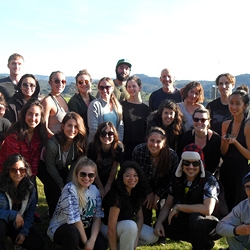 Holistic Health Network
The Holistic Health Network student organization embraces project collaboration, explores healing methods, and encourages making actionable social and ecological changes for a healthy and sustainable future. 
 
Project Censored
Project Censored-SF State is one of eighteen campus groups across the country affiliated with Project Censored. We educate the public about news bias, propaganda and censorship and promote independent investigative journalism, media literacy and critical thinking.
Other Campus-wide Resources
Quick Links