Our faculty are involved in a variety of research agenda that involved the local and international communities, government agencies, and for-profit and nonprofit organizations. The topics include travel and tourism, parks and recreation, youth development and nature, open space and wildlife, health and wellness and more. Students are encourage to reach out to the faculty listed below for possible research volunteer or paid research assistant opportunities. For community agencies, we welcome opportunities to discuss sponsored research and evaluations.
Student Featured Publications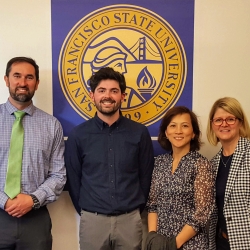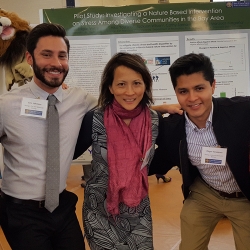 Edgar Velazquez and Eric Joshnon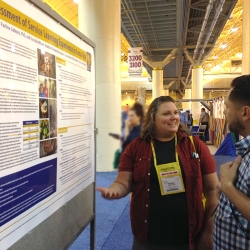 Ongoing Research
Faculty Publications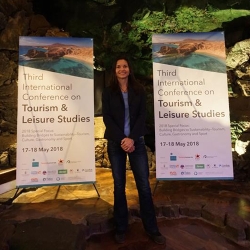 Environmental Impact of Tourism and Recreation
We examine tourists' attitudes, intention to act, and behaviors as a result of engaging in our local eco-tour in Half Moon Bay, California to a socially responsible tour to the Ecuadorian Amazon with Amazon Watch.
Faculty: Pavlína Látková, Jackson Wilson
Publications & Presentation:
Jackowitz, L., Látková, P., Tierney, P., & Strebel, J. (2016). Understanding Coastal Tourists' Behavioral Intentions toward Nature-based Experiences. Journal of Tourism Insights, 7(1), 6. 
Duplaisir, H., Látková, P., Wilson, J., & Everette, M. (2018). Impacts of participation in socially responsible tourism on tourist's attitudes and future behavior. Journal of Tourism and Leisure Studies, 3(3/4), 1-19.
Wilson, J. (2022). Comparison of the environmental impact of section hiking versus thru-hiking a long trail. Presentation at California Parks and Recreation Society.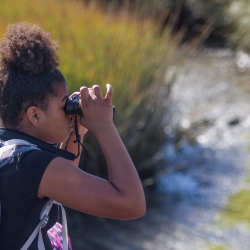 Outdoor Education & Recreation
We investigate the learning outcomes through outdoor adventure programming, experiential education, environmental education and outdoor recreation. We have examined a variety of outcomes, including healthy living for girls, psychological resilience through adventure experience, connection with nature through environmental education and more.
Faculty: Susie Barr-Wilson, Ben Kumli, Jackson Wilson, and Aiko Yoshino
Publications:
Holistic Health Research
Want to learn more about holistic health and wellness perspectives through research? Please visit the Institute for Holistic Health Studies research areas webpage.